Part three of my lists of holiday gift-giving ideas for the bookworm on your list: this week, some truly unique jewelry gifts for book lovers.
You wouldn't know it to meet me (because I rarely even remember to wear earrings), but I absolutely love jewelry. Not the flashy, expensive diamond kind, but rather something striking and unusual…something that speaks to who I am. No wonder then, that when I went looking for gift ideas, I was so drawn to some of these.
1. A miniature book and tree pendant. Two of my passions, books and nature, combined in one simple–and simply stunning–necklace. I love this.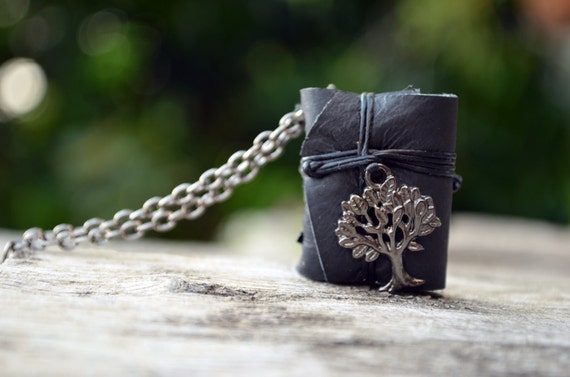 2. Ah, the lament of book lovers everywhere: So many books, so little time. This pendant isn't a real working timepiece (too bad!), but it's lovely and old-fashioned all the same. And perfect for your book-loving giftee!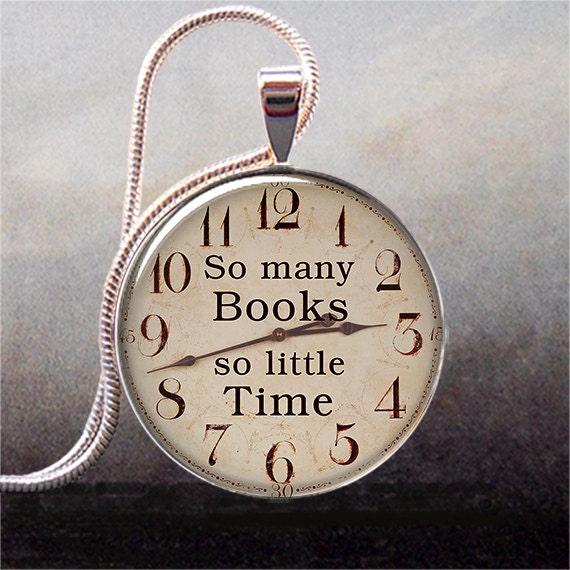 3. A simple book pendant that speaks for itself. Find it here.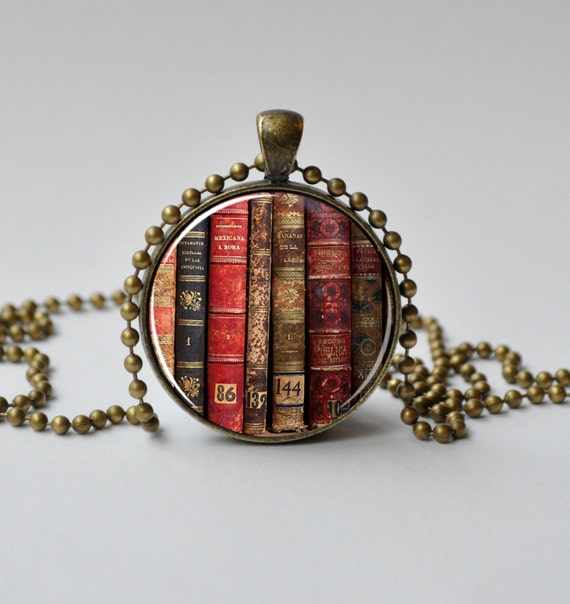 4. Who doesn't want a locket in which to tuck dreams and hopes and memories? And a locket that's also a book? I'm in! Find it at this Etsy store.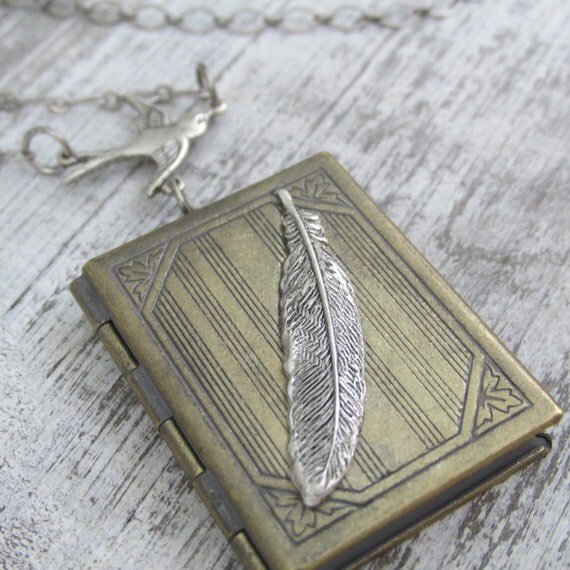 5. For your book lover who's also a gardener, this pendant with a timeless quote from Cicero…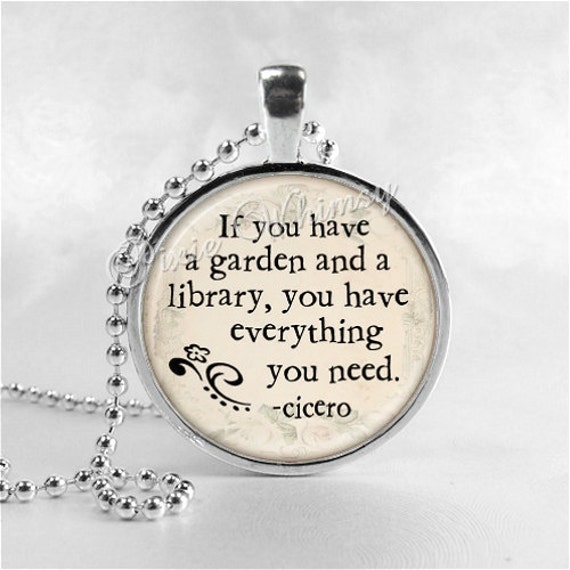 6. …and this one (which I love) for your book-loving feminist.
7. Moving away from the pendants, there's this–an upcycled brooch made from the pages of a book. This one's from The Lion, The Witch and The Wardrobe, but there are others, too, ranging from Moby Dick to Pride and Prejudice, with something for just about every literary taste. Check out the selection at The Literary Gift Company.
8. And finally, for the man in your life–or the über chic woman, for that matter!–I found a very cool collection of literary-themed cufflinks. The ones pictured are from Sherlock Holmes, but again, there's a wide variety, including simpler designs such as pencil nibs and Scrabble pieces. Also at The Literary Gift Company.
That's it for this week's list. If you haven't already done so, be sure to check out the do-it-yourself gift list and the clothing gift ideas for book lovers as well.
Oh, and subscribe to this blog (use the big red space in the sidebar) for updates, because next week I'm going to bring you some of the wackiest and most interesting bookmarks I've ever seen.
Prefer to gift actual books?
Check out my Grigori Legacy series, described by a reviewer (much to my great delight) as "brilliant, awesome and evil!")
or, for something lighter, my contemporary romance!
P.S. While you're here, you can also enter to win a print copy of Gwynneth Ever After in my holiday giveaway!